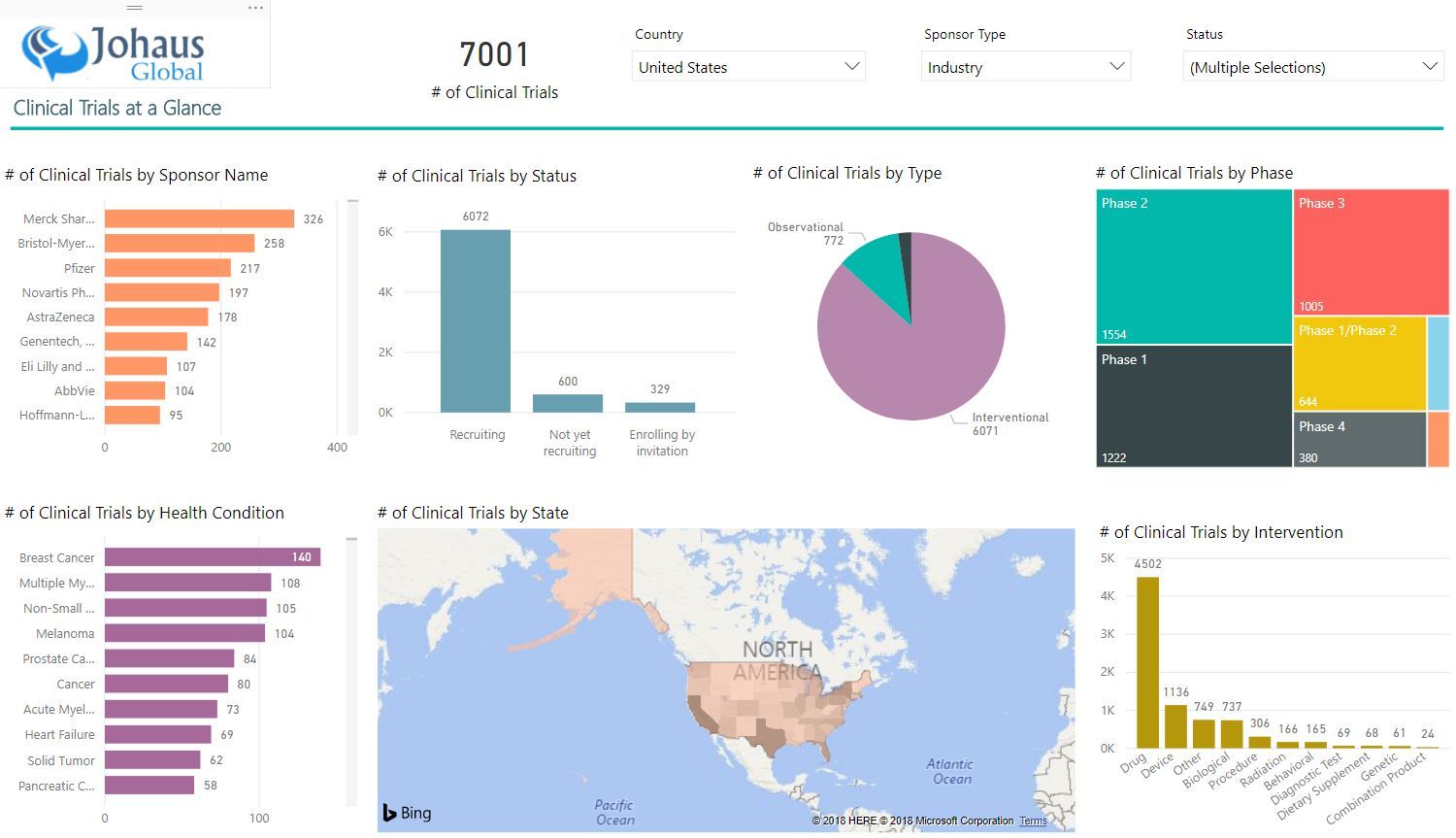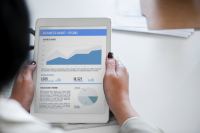 Healthcare Providers and Payers are always on the lookout to reduce administrative costs, improve care coordination and clinical outcomes, avoid financial risks due to incorrect claims. A comprehensive insight on administrative, clinical and financial data can be substantial value. We assist with analytics strategies and implementations to achieve that value.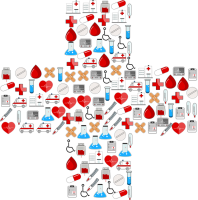 Site Identification, Clinical Trial Performance, Risk-Based Monitoring, Real-World Evidence (for improving protocol design, assessing drug effectiveness and identifying right patients) are all the critical success factors in drug development process. We assist Pharma/CROs with analytics strategies and solutions to address those critical factors.
Clinical Trials at a Glance
This is an interactive report to view clinical trials at a glance. It shows various visualizations for a selected country and sponsor type, and selected clinical trial statuses. See where the most clinical trials are conducted, number of clinical trials by sponsor name, health condition, status, type, phase, and intervention.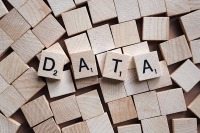 Define KPIs and Metrics aligning with business objectives.
Model and implement Data Lake/Warehouse.
Create Standards, Business Rules, and Governance.
Identify and Integrate Source Data Sets, transform and load Data.
Implement Predictive and Statistical Analysis Models.
Create Visualizations, Reports, Dashboards and Data-Driven Actions.
Define and Implement Data Privacy and Security.